Overview
Updated On:
June 20, 2022
Year Built: Not Available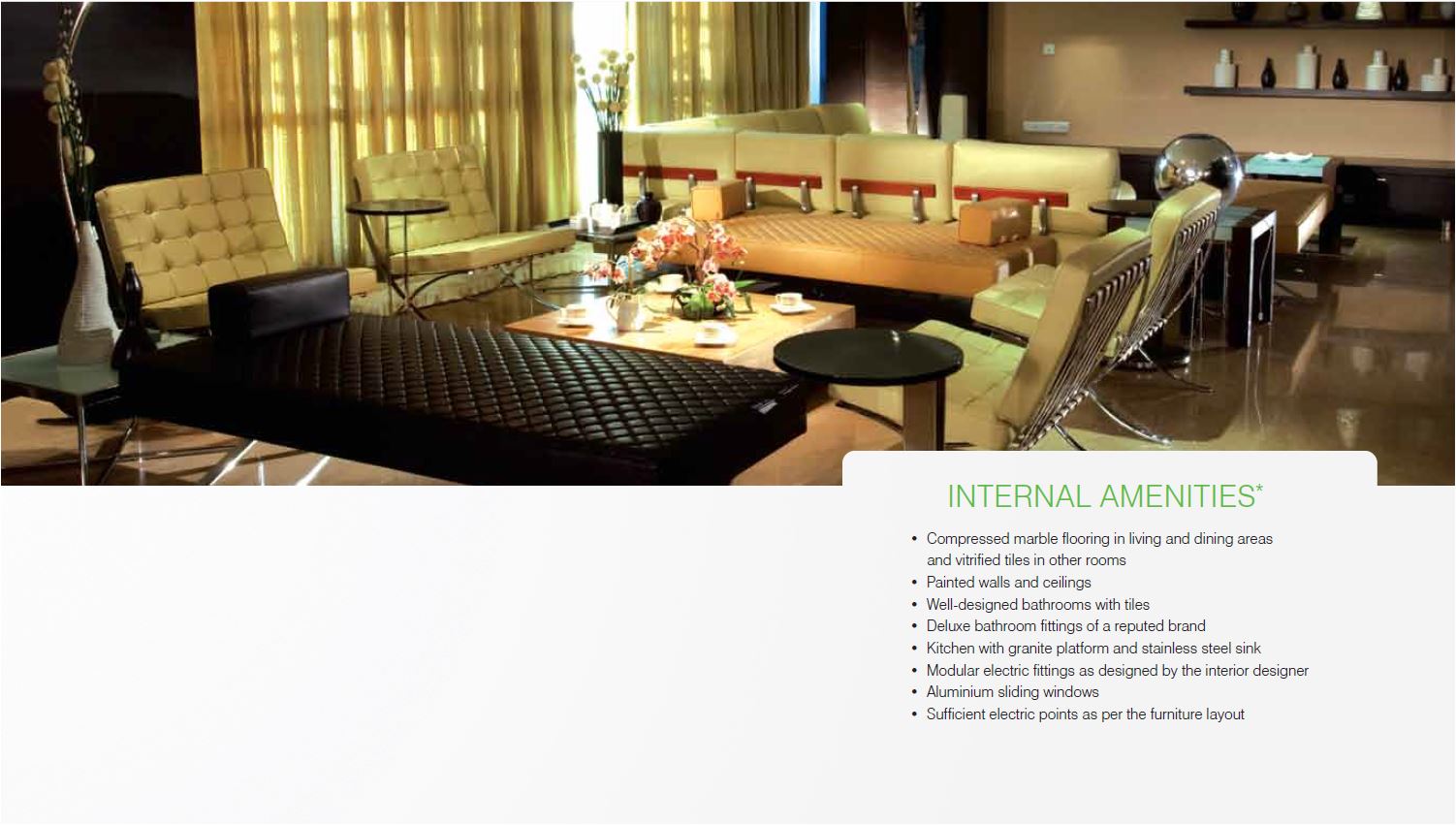 Hiranandanis' don't only build towers. Hiranandanis' build communities. Known for having set benchmarks in Powai and Thane suburbs of Mumbai, we now bring this expertise to the biggest and most potential business corridor, Oragadam, New Chennai.
Hiranandani Parks
A vibrant and green integrated and self-sustained township spanning 400 acres of land that will provide today's modern families everything they're looking for—elegant residential towers, premium villa plots, bespoke recreation and leisure amenities.
It is designed to deliver a superior quality of life to ensure that you can achieve the ultimate work-life balance. It offers a unique mix of homes, offices, schools, recreational facilities, family hospital, convenient transportation links, extensive local employment, shops and entertainment. From sprawling landscapes to splendid architecture. Everything that today's modern family needs. All, without having to step out of the township.
Truly emphasising the philosophy of Live, Work and Play.
ON OFFER ARE:
RESIDENCES
Splendid neo-classical architecture by the renowned Hafeez Contractor adorn the township. The elegant residential towers house a range of well-appointed and spacious 2.5 and 3 bedroom apartments. On offer are apartments that are ready for possession, as well as those under-construction.
TIERRA, VILLA PLOTS
Located within the heart of Hiranandani Parks, the premium villa plots range from 1200 to 3000 square feet.Ready-to-register, DTCP approved, the villa plots have been provided with individual modern civic infrastructure. Proud owners of this premium piece of Tierra (land in Spanish), will be privy to all amenities of the integrated township. It means, access to safety and security, access to the Clubhouse, access to all the landscaped parks and open green spaces, access to all the sports amenities – that we are lovingly developing a sports destination for the sports-loving city of Chennai. Never before has Golf been made so accessible to everyone. Learn golf at our 9-hole Golf course or practice at our 250-metre driving range.
THE IMMENSE POTENTIAL OF ORAGADAM
Hiranandani Parks Chennai is strategically located on South Asia's fastest growing commercial corridor. Growing in repute, as a preferred IT/ITeS and Auto/Ancillary destination, Oragadam brings together over 100 of the topmost industry torchbearers with over 3-lakh of the finest employable human resources, including expats, creating a ready-rental audience.
Infrastructure Development of Oragadam
The development plans of this suburb include the new international Airport and an advance road and railways infrastructure. The rail connectivity from Avadi to Sriperumbudur, the dedicated freight corridor from Chennai to Bengaluru, the six-lane Chennai Peripheral Road from Sriperumbudur to Ennore port and the 350 acre aerospace and logistics park in Sriperumbudur are few of the upcoming infrastructure projects in the area. Along with rapid urbanization, Oragadam is also fast emerging as a preferred residential destination, offering wide open space, modern infrastructure and world-class amenities. Hiranandani Parks is a developing into a beautiful community unlike anything you have ever witnessed. Seeing is believing. Therefore, we would like to host you at our project site. Do let me know when we can schedule a comfortable chauffeured vehicle for you and your family.
THE HIRANANDANI WAY WHERE WE GO, CITIES FOLLOW

As pioneers of global community townships, The Hiranandani Group continues to transform city landscapes. Decades ago, when Mumbai did not look beyond Bandra and Chembur, we spotted a barren quarry land in Powai and foresaw the potential of creating a well-planned township in its place. We transformed this hillside quarry land into an integrated township of over 250 acres. Today, it is home to a thriving global community, living in harmony with nature. Similarly, we expanded the city's horizon to Thane by developing around 350 acres of land into a thriving global township with world-class amenities. We take pride in creating townships that bring economic prosperity for residents and businesses alike. Hiranandani Business Parks at our townships are the preferred address of corporates. Today, Hiranandani townships are considered to be the benchmarks of global communities, offering a healthy lifestyle nestled amidst modern luxuries. Actual Photograph

HIRANANDANI GARDENS THE TRANSFORMATION OF POWAI

In the early 1980s, The Hiranandani Group saw a barren hillside quarry land in Powai and envisioned a global community township. We acquired this 250-acre land, which was riddled with challenges of landscape contouring, access issues and a general lack of infrastructure. And with great effort and expertise, we transformed it into a well-planned and integrated township which includes Dr. L. H. Hiranandani Hospital, the Hiranandani School, Hiranandani Business Park and high-street retail within the Hiranandani Gardens premises. We acted as a catalyst in the development of infrastructure at Powai – including better roads, connectivity, schools, healthcare centres and office spaces. Today, Hiranandani Gardens, Powai, is a thriving global community with acres of landscaped gardens, tree-lined boulevards and panoramic views of the Powai Lake. This transformation has led to Powai's all-round development, making it Mumbai's preferred residential and business destination.

HIRANANDANI ESTATE THE TRANSFORMATION OF THANE

There was a time when Thane was struggling to find its identity in the real estate market of Mumbai. The Hiranandani Group acquired over 350 acres of this desolate land and developed two mega townships – Hiranandani Meadows and Hiranandani Estate. Today,these integrated townships, offering a panoramic view of the Yeoor Hills, are the most sought after landmarks in Thane. Here, the residents enjoy an ecosystem that offers a healthy mix of life, work and leisure. They lead a fuller life amidst tree-lined boulevards, landscaped gardens, supported by essential facilities like the Hiranandani School,Hiranandani Hospital and retail stores within the premises. Hiranandani Business Park,located in Hiranandani Estate is home to some of the world's leading corporates. Residents working here enjoy the luxury of walking to work. A plethora of entertainment and hospitality options with restaurants offering global cuisines,truly make these mega townships preferred destinations for residences and corporates.

ORAGADAM:

CHENNAI'S FASTEST GROWING SUBURB

Oragadam, located on the Chennai–Sriprerumbudur–Bengaluru corridor is South Asia's biggest commercial district, renowned as an industrial hub and a preferred corporate destination. It is home to global corporations like Daimler Benz,Renault-Nissan,Johnson & Johnson, Komatsu,Toyota and many more.The development plans of this suburb include the new International Airport and an advanced road and railway infrastructure.The rail connectivity from Avadi to Sriperumbudur,the dedicated freight corridor from Chennai to Bengaluru, the six-lane Chennai Peripheral Road from Sriperumbudur to Ennore port and the 350-acre aerospace and logistics park in Sriperumbudur are few of the upcoming infrastructure projects in the area. Along with rapid urbanisation, Oragadam is also fast emerging as a preferred residential destination, offering wide open spaces, modern infrastructure and world-class amenities.

HIRANANDANI PARKS EXPERIENCE A WORLD OF PEACE

Living in Hiranandani Parks is an exceptional experience. This mega township is planned with amenities nestled within open green spaces. Wake up in the morning to the sweet sound of birds chirping. Stroll barefoot on the lush green lawns. Take a dip in the swimming pool or work up a sweat in the gymnasium. The choices are aplenty. You can begin Sunday mornings with a game of golf in the adjacent golf course, or master the straight drive at our cricket ground. Over a thousand families are already living amidst nature in peace and harmony. So come discover Hiranandani Parks, where a world of peace awaits you.

HIRANANDANI PARKS, ORAGADAM RESIDENCES

Hiranandani Parks is designed to be a self-sufficient community that caters to your need for luxury, set in an environment of peace. The spacious apartments, designed for optimum light and ventilation create a healthy home ambience. One can awaken to the sounds of birds chirping, take a walk in the lush gardens, or head for a round of golf in the adjacent golf course. With a plethora of sports amenities, Hiranandani Parks is a veritable paradise for children and adults alike. So whether you prefer outdoor sports like cricket and football or squash and tennis, or just want to laze by the pool, Hiranandani Parks has it all. At Hiranandani Parks, one discovers a world of fun and luxury, nestled in gardens of peace and serenity.

INTERNAL AMENITIES*

• Compressed marble flooring in living and dining areas and vitrified tiles in other rooms • Painted walls and ceilings • Well-designed bathrooms with tiles • Deluxe bathroom fittings of a reputed brand • Kitchen with granite platform and stainless steel sink • Modular electric fittings as designed by the interior designer • Aluminium sliding windows • Sufficient electric points as per the furniture layout *;
<
Other Features
Balcony
Gym
Pool
Other Agents
real estate broker
Property Reviews
You need to
login

in order to post a review
Similar Listings